Veneers – Sterling Heights, MI
A Comprehensive Way to Beautify Your Smile
Even if you aren't born with perfect pearly whites, it doesn't mean you have to settle for a grin you aren't proud to show off. Our team at Forever Young Dentistry wants to help every patient feel confident about their teeth, which is why we offer treatments like veneers to beautify your smile. Whether you're struggling with pesky stains or need to fix any chips or cracks, we can provide you with either porcelain ones (which require a few appointments) or create bonded ones in just a single visit to address most imperfections! Keep reading to learn more about veneers in Sterling Heights or give us a call today to schedule your initial consultation.
Why Choose Forever Young Dentistry for Veneers?
Advanced & Modern Dental Technology
Provides One-Visit Veneers In-House
Offers Alternative Financing Options
What Are Dental Veneers?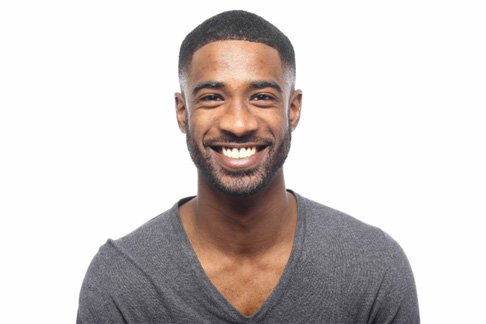 A typical dental veneer is a thin shell made out of tooth-colored material that is designed to be placed over the front side of a tooth to cover up dental flaws. This treatment can mask multiple imperfections at once, including chips, cracks, stains, gaps, or misshapes. Your veneers will be constructed out of porcelain and ceramic, which will closely mimic your natural tooth enamel. Not only are these materials strong, but they'll also offer a virtually permanent whitening solution for your smile.
The Process of Getting Veneers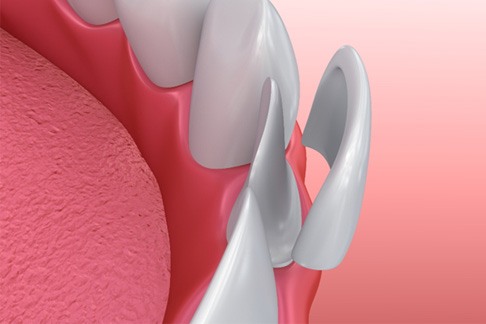 During your initial consultation, our team will first discuss your smile goals and walk you through how veneers can help you achieve your desired results. If we determine that you're eligible for the treatment, we can begin the traditional process by removing a tiny amount of your enamel from the front side of your affected tooth or teeth. We'll then take impressions of your smile and send these to a dental lab for fabrication.
While you wait for your final layers, we'll provide you with temporary veneers to protect your teeth and serve as a "trial run." Once your permanent ones come in, you'll come back to our practice to receive them. After verifying that the results are functional, comfortable, and to your liking, you'll be sent on your way to enjoy your brand-new smile. If you want a quicker treatment timeframe, then we may offer bonded veneers that can be created and cemented in place in one visit.
The Benefits of Veneers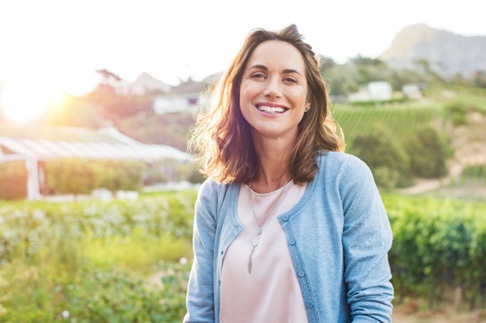 With veneers, you can expect to enjoy numerous benefits to your smile while effectively treating aesthetic dental flaws. Here are a few advantages to look forward to:
Lifelike appearance – By removing a small portion of enamel, your veneers will blend seamlessly with the rest of your smile, providing natural-looking results.
Complete customization – Your veneers will be designed to fit the exact shape, size, and color that will help enhance your smile the way you want.
High-stain resistance – Since they're non-porous, it'll be more difficult for stains to penetrate the surface of your veneers, giving you a nearly permanent whitening treatment.
Long-lasting results – With proper care, you can expect your veneers to last 15 years or more before needing to get them replaced.