Meet Our Dental Team – Sterling Heights, MI
We Aim to Exceed
Your Expectations
Personable, friendly, welcoming, and helpful are just a few of the words our dental patients use to describe our dental team. Not only do we go out of our way to ensure you have a stress-free visit, but we'll inquire about your needs and concerns while answering questions about your treatment, dental insurance, and upcoming appointments. From the moment you arrive until the moment you leave, we're here to ensure your experience is nothing but the best.
Susan, Financial Coordinator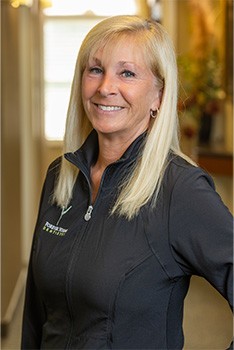 Susan has been a part of the dental world for 30 years and a member of our dental office for over a decade. She says that she loves the family atmosphere of our dental office and enjoys that no two days are ever the same. She's eager to show you just how convenient and affordable a trip to the dentist can be. When she isn't working, she enjoys boating, playing tennis, and spending time with family.
Kathy, Patient Care Coordinator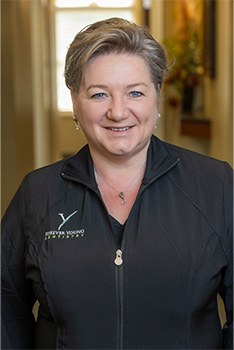 Kathy's hometown is Biala Piska in Poland! She's excited to be a part of our team at Forever Young Dentistry, especially since she has the opportunity to help Polish patients who don't speak English. Having a positive impact on their lives is something she finds extremely rewarding. As for life outside the office, she has been married for 30 years and has two adult children and several animals (including chickens!). Some of her favorite things to do in her free time are gardening and crafting.
Margaret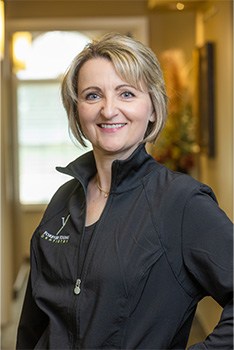 Bio Coming Soon!
Rochelle, Patient Care Coordinator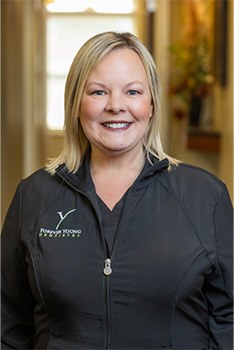 Rochelle has nearly two full decades of experience in the field of dentistry. Right after high school, she started working as a dental assistant. She then went on to study at the Indiana University School of Dentistry to earn her degree and was granted a dental hygiene license from the state of Michigan. Today, she gets to help those who have urgent medical needs, understand a patient's insurance benefits, and develop treatment plan options for improving people's smiles. She enjoys the fast-paced environment and the fact that she gets to make a difference in other's lives.
At home, Rochelle is a mother of two adult children—one who's a college graduate and another who began their college career. In her free time, she likes traveling abroad, trying new recipes, crafting, and watching baseball. One fun fact about her: she makes wedding cakes!
Robyn, Dental Hygienist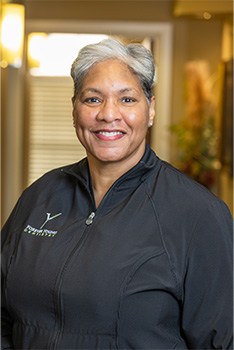 Robyn has an impressive 40+ years of experience in dentistry, so she has seen and done it all! She says that the job continues to be fun, and she looks forward to taking excellent care of our patients every day. She attended Oakland Community College for her dental training and has her certification in local anesthetic.
Robyn comes from a large family and is the ninth of ten siblings, which includes a set of twins. When she isn't getting together with loved ones, she likes to make greeting cards and crafts with her Cricut, and she is a woodworker as well! She also sings with the Triumph Detroit Mass Choir.
Shelly, Dental Hygienist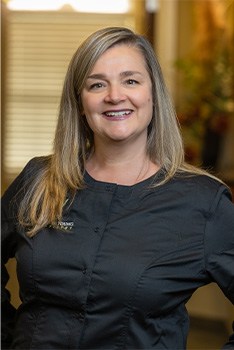 Shelly is a 25+ year dental veteran, and she loves catching up with returning patients as well as greeting new ones. She deeply enjoys building relationships with people and watching their health and smiles improve thanks to our dental office's care. She completed the hygiene program at the University of Detroit Mercy and has a bachelor's degree in dental hygiene as well.
Shelly and her husband have been married for over 20 years, and they have 3 young adult children in addition to a 65-pound "lap" dog. She likes to read, cook, ski, bike, and travel to learn about new cultures firsthand.
Nadine, Dental Assistant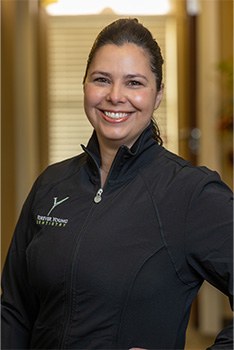 Nadine is originally from Gambach, Germany, and after moving to the U.S. in 2007, she joined our team in 2016. It's always the highlight of her day when she sees a patient smiling after an appointment with us. On the weekends, you'll mostly find her spending time with her fiancé and three stepchildren, and she also likes to go to concerts, golf, and garden.
Jennifer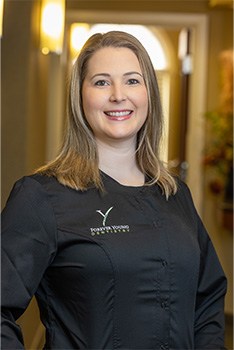 Bio Coming Soon!