About Our Dental Office – Sterling Heights, MI
Elite Dental Care For You
and Your Family
At Forever Young Dentistry, we are committed to providing families with the most elite dental services in the Sterling Heights area. With a welcoming environment and patient-focused approach, Dr. Michael Young and our knowledgeable team want our dentistry patients to feel at ease in our laid-back dental office. Although we're serious about the work we deliver, we still know how to have fun and are committed to making every individual's experience one-of-a-kind.
All Dental Services Under
a Single Roof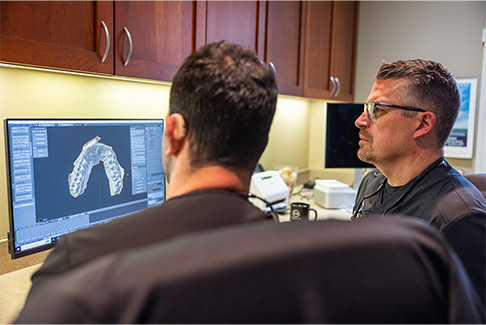 Our team believes in keeping as many services in-house as possible. Understanding it can be cumbersome to drive all over town to see multiple dentists and specialists, he wants to minimize the inconvenience dental care can often present. By providing comprehensive services in one convenient location, individuals can remain with the same trusted, friendly faces while receiving the dental treatment they need.
An All-Star
Dental Team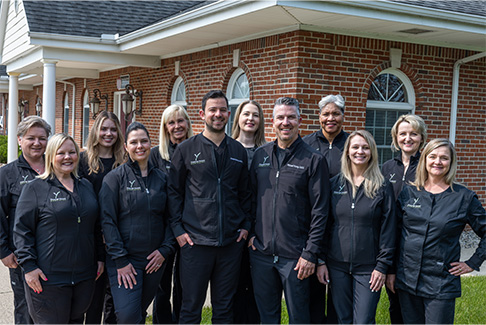 Our skilled dental team is not only personable, but we're helpful and friendly. We believe in going out of our way to exceed expectations by ensuring stress-free visits. Generating easy conversations with our patients makes it possible for us to build relationships and establish trust. When visiting our dental office, individuals can expect top-of-the-line service that is unmatched by other local dental offices in the area.
Modern Dental
Office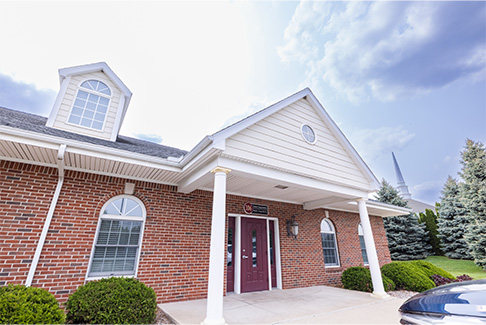 Located in Sterling Heights, MI, our dental office offers outstanding amenities and updated dental technology. As a state-of-the-art facility, we provide our patients with pillows, television, and music in the treatment rooms, and we offer lip balm, water, tea, coffee, and fresh bread! But that's not all. We also have more technology than 99.9% of the dental offices in the area, making it possible to ensure greater accuracy and a more comfortable patient experience.
We Love
Our Community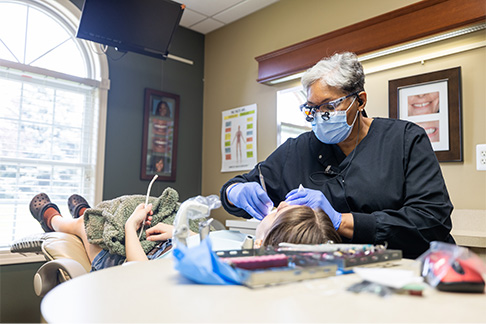 Dr. Michael Young and our team know we wouldn't have a business without community support. To show our appreciation, we donate a portion of the proceeds from teeth whitening procedures to the Leukemia & Lymphoma Society. We also donate to Forgotten Harvest and the Wounded Warrior Project, and we host a Give Kids a Smile event for children to receive free dental care. We also work with Troy High School and Troy Athens High School.
Have a Special Cause? Let Us Know!
Fast & Efficient
Digital Dentistry
Instruments like our intraoral cameras, CT/cone beam scanner, digital impression system, and 3D printer not only enable us to provide your care very quickly and comfortably, but they also allow us to give you peace of mind. Instead of just telling you what is going on in your mouth and recommending treatments based on that, we can literally show you exactly what our team is seeing. This level of transparency adds certainty to the dental process that improves our ability to make diagnoses and personalize our approach, and it also helps patients make much more confident decisions about their care.