Emergency Dentist – Sterling Heights, MI
Timely Care When You Need It Most
You will likely experience a dental emergency when it is most inconvenient. But when it happens, you want the assurance of knowing you have a dental team ready to assist in your time of need. At Forever Young Dentistry, we are here to provide same-day appointments should you suffer a dental injury. Call our dental office right away and let our trusted emergency dentist in Sterling Heights, MI work to eliminate your pain and improve your smile as soon as possible .
Why Choose Forever Young Dentistry for Emergency Dentistry?
Digital X-Rays for Enhanced Imaging
Same-Day Appointments Available
Sedation Dentistry for Greater Patient Comfort
The Most Common Dental Emergencies
Dr. Young understands the concern that comes with a dental injury, which is why he is equipped to treat many of the most common emergencies. Instead of rushing to the ER for help, here are a few ways you can handle your situation at home until we can see you.
Preventing Dental Emergencies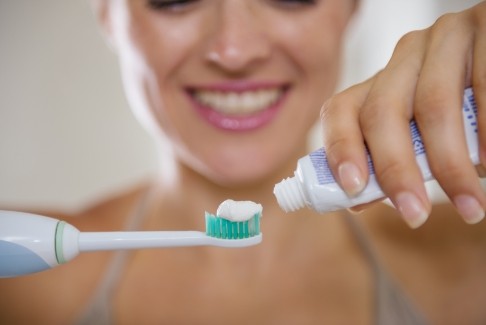 There are many things you can do at home to prevent dental emergencies. Finding yourself in the dentist's chair for a knocked-out tooth or lost dental filling shouldn't be a normal occurrence. Instead, make sure you're maintaining optimal oral hygiene, keeping your regular six-month checkups and cleanings, avoiding bad habits, eating healthy foods, and wearing protective mouth gear while playing sports or if you suffer from bruxism (teeth grinding).
Wisdom Tooth Extractions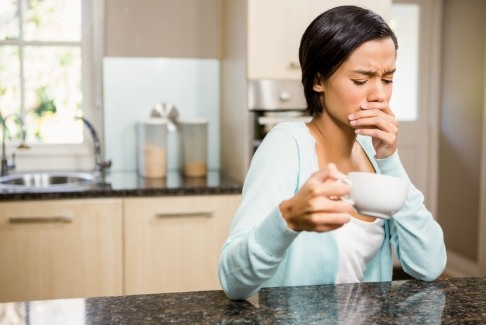 If you're experiencing pain toward the back of your mouth, it may be that your wisdom teeth, also known as third molars, are attempting to push through. Because of the lack of space that most patients possess inside their mouths, these teeth often remain impacted and require removal. With wisdom tooth extractions, we can eliminate the pain, create more space, and put your smile on a healthier path.
The Cost of Treating Dental Emergencies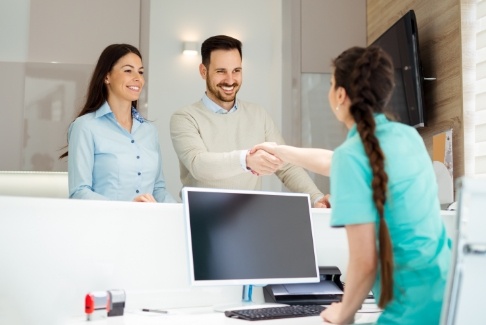 The cost of dental emergencies varies from person to person; however, the key component to remember is to never neglect treatment simply because you're worried about the price tag. Our team at Forever Young Dentistry will review your dental insurance policy to help maximize your benefits and reduce your out-of-pocket expenses. We'll also go over other financing options should you need assistance paying for more complex dental care.
Root Canals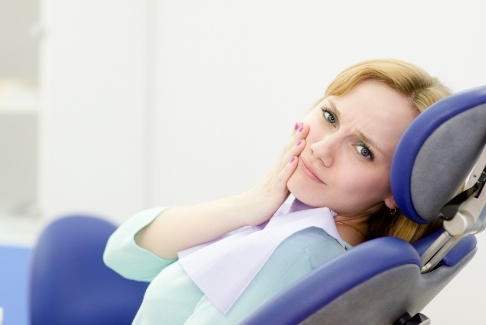 When the pulp of your tooth becomes inflamed and infected, the only viable solution is to perform a root canal. Commonly caused by poor oral hygiene or facial trauma, the innermost layer of your tooth consists of various nerves and blood vessels that can often trigger pain when damaged. By removing the infected pulp, Dr. Young can eradicate your discomfort, place a customized dental crown, and save your tooth from extraction.
Tooth Extractions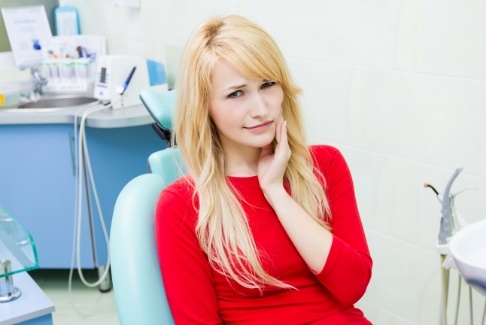 Most dentists want to help patients keep their natural teeth as long as possible. However, if Dr. Young cannot treat your decay or damage any other way, tooth extraction may be the only possible solution. Using local anesthesia and sedation dentistry, if necessary, we can easily remove the tooth safely while ensuring that you remain completely comfortable throughout the entire procedure. Afterward, we'll discuss ways to replace your tooth and complete your smile.