Gum Disease Treatment – Sterling Heights, MI
Saying No to Bleeding Gums
Periodontal (gum) disease is never something you should take lightly. Millions of adults in the U.S. are currently suffering from some form of it. When bad bacteria and plaque attack your gums, it leads to inflammation, infection, and bleeding. If left untreated, it can cause tooth and bone loss as well as problems throughout your body. This is why we offer gum disease treatment at our Sterling Heights, MI dental office to improve gum health. Call us to schedule an appointment.
Why Choose Forever Young Dentistry for Gum Disease Treatment?
Dental Team Focused on Pain-Free Dentistry
Sedation Treatment Available
Intraoral Cameras Used to Enhance Imaging
Scaling & Root Planing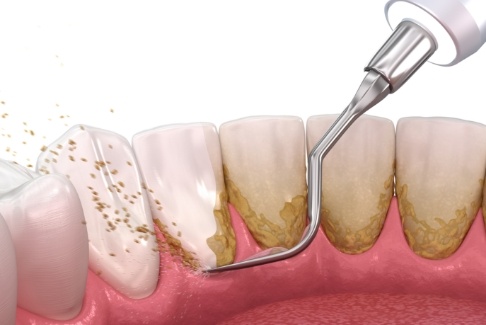 Scaling and root planing are commonly recommended when you experience bleeding or inflammation when brushing and flossing. This method of deep cleaning, as it is known, involves eliminating plaque and tartar from the surface of your teeth as well as below the gum line (scaling). We'll then smooth out the roots of your teeth (root planing) to ensure reattachment of the gums and teeth while minimizing reinfection.
Antibiotic Therapy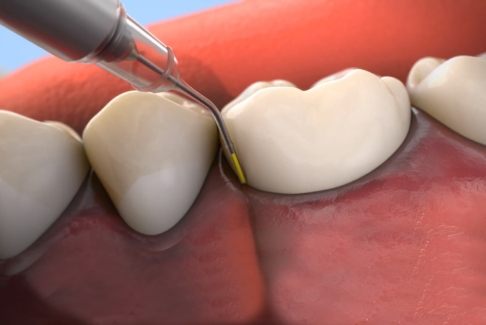 Bacteria can often be difficult to kill no matter the type of periodontal treatment you receive. This is why we commonly incorporate antibiotic therapy. After completing a deep cleaning, we will apply the antibiotic to your gum pockets, allowing the medicine to eliminate any existing bacteria. In turn, this will keep your soft oral tissues healthy and reduce your chances of tooth loss and future harm.