Invisalign® – Sterling Heights, MI
The Clear Way to Predictable Results
If you are looking for an orthodontic option that will straighten your teeth and let you smile with confidence, Invisalign clear braces are for you! At Forever Young Dentistry, we treat both teen and adult patients with Invisalign clear braces because we feel it is the best orthodontic treatment, no matter how old you are. Contact us today to find out if you're a candidate for Invisalign from our Sterling Heights, MI cosmetic dentist.
Why Choose Forever Young Dentistry for Invisalign®?
Digital Impressions for Mess-Free Imaging
In-Network with PPO Dental Insurance Plans
Comfortable Amenities for Improved Patient Experience
Deciding On Your Orthodontic Treatment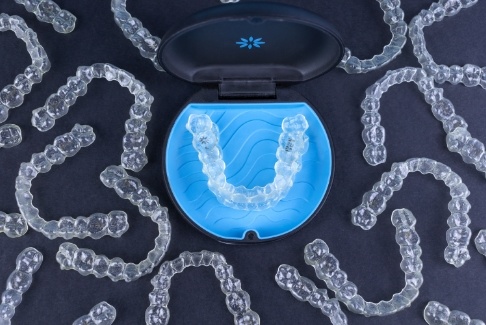 Oftentimes, older individuals will shy away from orthodontic treatment because they don't want to deal with the embarrassing wires and brackets. With Invisalign clear braces, you can smile with confidence while your teeth are undergoing treatment. The clear aligners are hard to see, so when you smile, people won't even know you're wearing them!
Benefits Of Invisalign Over Traditional Metal Braces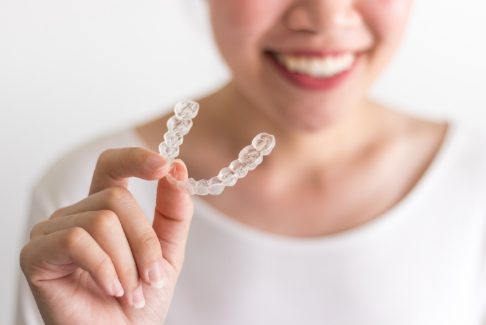 Traditional metal braces have been used for decades and are the most common form of orthodontic treatment. But with Invisalign, you don't have to suffer from the problems that come with brackets and wires. Some of the unique benefits that come with Invisalign include:
Less irritation, as there are no metal brackets and wires to rub against your lips, tongue, gums, and cheeks
Quicker results (typically) that make it possible to enjoy results much sooner than with traditional metal braces
A more flexible way to realign teeth, as you are free to remove your aligners before eating, drinking, and cleaning your smile
How We'll Start Your Invisalign Treatment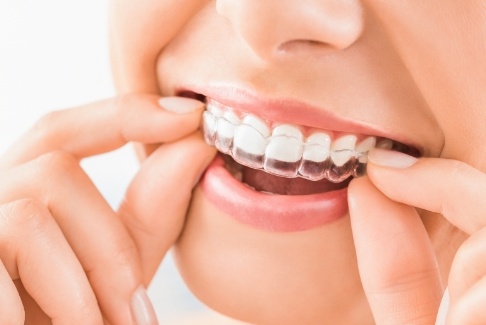 You'll need to make an appointment with our team, so he'll know how to plan your orthodontic treatment. The next step is to take impressions of your teeth and send them to an outside lab to create the aligners. Once you get your trays, you must wear them for 20-22 hours a day. After 1-2 weeks, you'll swap them out for a new set in the series until you've completed the entire treatment.