Sedation Dentist – Sterling Heights, MI
Pain-Free Dentistry Made For You
Whether it is dental anxiety or preparation for multiple dental procedures, sedation dentistry is a safe and effective way to ensure a positive and enjoyable experience. At Forever Young Dentistry, we're pleased to work alongside associate dentist Dr. Joseph Samona, who provides all types of in-house sedation. These treatments make it possible for you to stay calm and relaxed while we provide the dental care you need. To learn more, contact us before you visit with our sedation dentist in Sterling Heights, MI.
Why Choose Forever Young Dentistry for Sedation Dentistry?
Trained Professionals to Administer Sedation
Sedation Available to Patients of All Ages
Compassionate and Gentle Dental Team
Nitrous Oxide Dental Sedation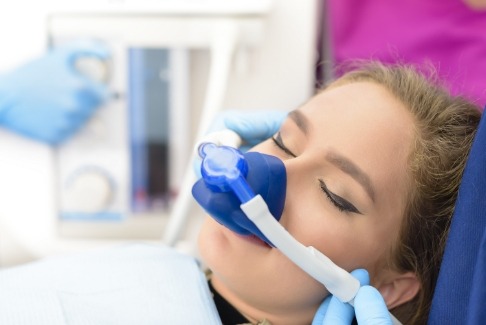 Also referred to as laughing gas, this mixture of nitrous oxide and oxygen is administered via a nasal mask and quickly helps patients feel more at ease. Within minutes, an individual begins to relax, allowing our team to complete the appointment more effectively and efficiently. And the best part about nitrous oxide is the effects wear off almost immediately, allowing individuals to resume normal activity after their visit.
IV Dental Sedation
If a patient's dental anxiety is severe, IV sedation is an option. Administered intravenously through the hand or the bend of the elbow, the medicine enters the bloodstream and begins to create a calming effect. Although the patient is not fully sedated, it allows us to complete the necessary work with greater accuracy and precision. However, patients will need someone to take them home, as the effects do take time to wear off.
General Anesthesia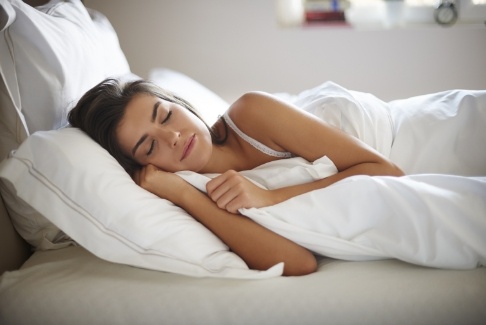 General anesthesia is commonly administered by an anesthesiologist when a patient is undergoing complex dental treatment. Although the individual will "be asleep," they will be continually monitored should the levels of sedation need to be adjusted throughout the procedure. This process ensures a more comfortable experience for the patient and our dental team and makes it possible for people to agree to treatment they previously tried to avoid.
Sedation Dentistry for Kids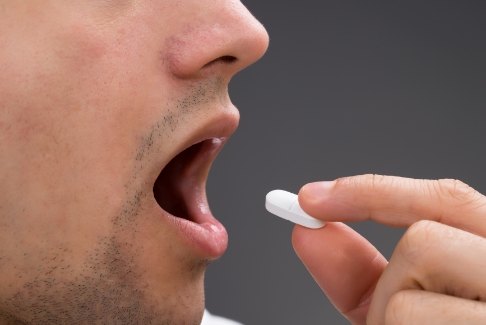 Young patients are no different than adults in that they, too, can experience dental anxiety. Fortunately, we can provide sedation services to children and teens as well. After discussing their medical history and any current medications they're taking, we can create a plan to ensure their comfort while undergoing a dental checkup or more invasive procedure. In effect, sedation dentistry can change the way they view the dentist's office!