Dentures – Sterling Heights, MI
Replace Your Missing Teeth with Reliable Prosthetics
When you lose teeth and don't replace them, it doesn't just affect your image – it also increases your risk of having health problems that are a result of poor oral hygiene. Good thing there is a method to replace teeth that not only treats potential dental issues but also gives you a great smile. That option is full and partial dentures from our Sterling Heights, MI cosmetic dentist! Contact our team today to learn if you're a candidate for these reliable prosthetics.
Why Choose Forever Young Dentistry for Dentures?
Same-Day Dentures Available
CT/Cone Beam Scanner for High-Resolution Imaging
In-Network with Many PPO Dental Insurance Providers
Types of Full Dentures We Offer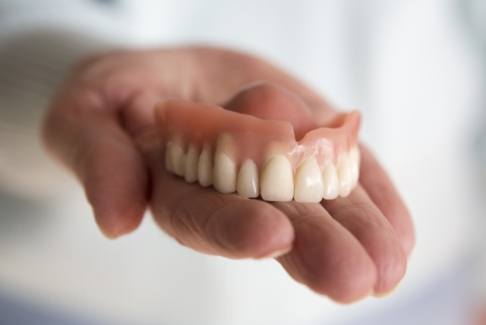 There are many options for replacing teeth, and each method has its pros and cons. All of these restorative dentistry options should be considered when choosing your tooth replacement option, including dentures. There are a few different types of dentures we offer at Forever Young Dentistry such as full and partial dentures as well as same-day and implant dentures.
All-on-4 or All-on-X: These dentures are used when you have had implants placed and are waiting for your permanent restoration. These dentures won't fit as well as your final option because they are just temporary. Once your gums are healed and finished shrinking, your permanent denture will be placed.
Traditional Full Dentures: Once your gums are healed after tooth extraction or loss, we can place your full dentures that will be customized to fit your mouth. These dentures are carefully crafted to resemble and also function like natural teeth.
Implant Dentures: The most secure option is implant dentures because they're attached to your jaw. Typically, the upper jaw will need more implants because the upper jawbone's density is not as good. Many patients who choose this option find it is the most comfortable, stable type of denture.
Types of Partial Dentures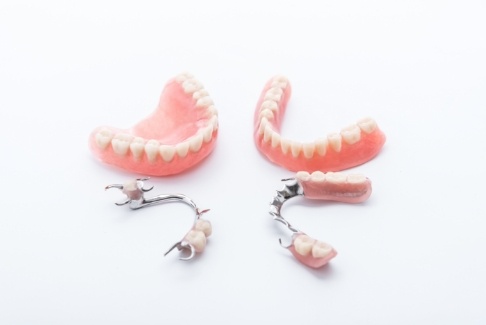 Same-Day Partial Dentures: Partial dentures are less expensive and removable. They are meant to temporarily replace your teeth until a permanent restoration is ready. Once your gums have healed, your finalized tooth replacement will be put into place.
Removable Partial Dentures: These dentures are often made from a Vitallium alloy instead of plastic. They are light and don't get in the way as plastic dentures can, and they fit perfectly to the point where you can be confident in your smile again.
Placing Your Dentures At Forever Young Dentistry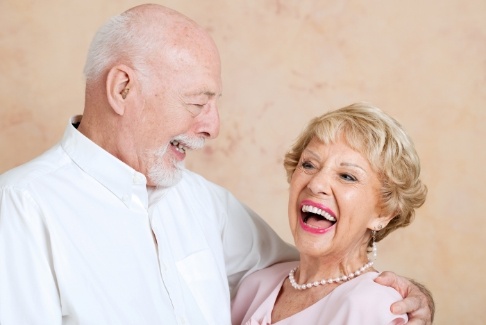 Some dentists may fit you with your dentures and send you on your way with loose or ill-fitting prosthetics, making you wish you'd gone to another dental office. When you have your dentures placed at our Sterling Heights, MI, dental office, you can rest assured that they will fit you to perfection.