Root Canal Treatment – Sterling Heights, MI
Alleviating Discomfort While Preserving Your Tooth
Due to media like movies and TV shows, root canal treatment hasn't always had the best reputation for being a comfortable treatment. However, on the contrary, this procedure is painless, safe, and incredibly reliable at treating painful and/or infected teeth! By removing decayed or damaged particles from within, our team can help preserve your smile while avoiding the need for extractions. That's why, if you're experiencing issues with severe discomfort in your tooth or it's infected, don't hesitate to call our team and schedule an appointment right away for help. Before then, read on to learn more about root canal treatment in Sterling Heights.
Why Choose Forever Young Dentistry for Root Canal Treatment?
Advanced Dental Technology for Precision Care
Maximum Relaxation with Sedation Dentistry
Welcomes Insurance & Flexible Financing
Do I Need Root Canal Treatment?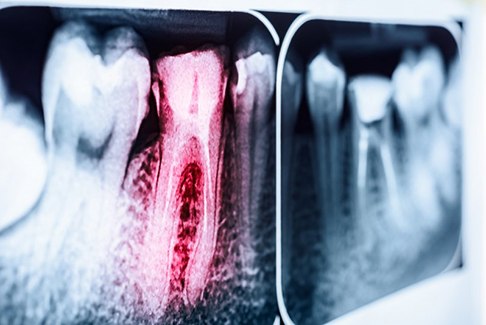 Not every toothache signifies that your tooth is infected or in need of root canal treatment. That said, a toothache is one of the first indications, as it can be a sign of a damaged or decayed tooth. Our team typically reserves root canal treatment for those who are suffering from broken, decayed, or infected teeth that aren't able to be treated with just fillings or dental crowns. The most common reasons for requiring root canal treatment include:
Intense tooth pain that persists for longer than 24 hours
Sharp pain in the tooth when biting down or chewing
Sudden or worsening tooth sensitivity to hot/cold temperatures
Red, tender, or inflamed gum tissue
A small, pimple-like bump on the gums or around the painful tooth
The Root Canal Process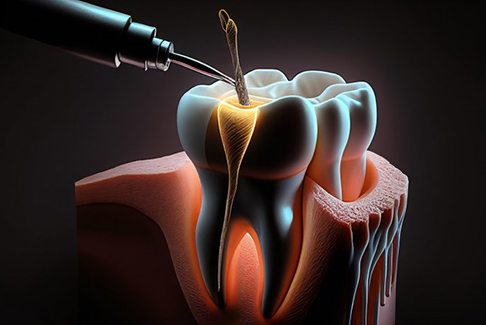 To begin your root canal treatment, our team will first make sure to completely numb the area we'll be working on with a local anesthetic. This way you can undergo the procedure entirely pain-free. We can also offer sedation dentistry for further comfort and relaxation.
After your dentist has confirmed that you're good to go, they'll start by making a tiny hole in the top side of the tooth that will allow them to remove any damaged and infected tissue from within. Once they've extracted all harmful particles, they'll clean and sanitize your tooth so that it's completely bacteria-free before filling it with biocompatible material. In many cases, we'll also place a dental crown on top to protect and preserve the tooth for longer.
The Benefits of Getting a Root Canal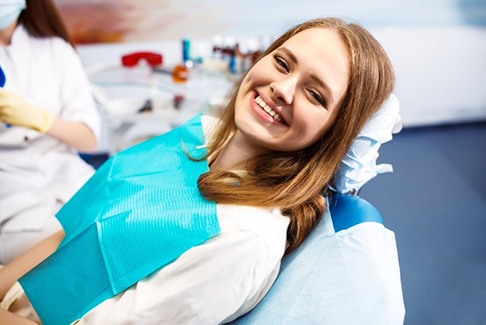 Root canal treatment is one of the safest ways to preserve compromised teeth while preventing further complications later on. The most common benefits to expect include:
Pain-Free Procedure: Most patients who undergo root canal treatment claim it feels similar to getting a regular dental filling. Plus, we will use a local anesthetic and possibly sedation dentistry to ensure you're as comfortable as possible.
Eliminate Harmful Bacteria: This process allows our team to completely remove dangerous bacteria from spreading and causing more pain.
Teeth Preservation: Saving your tooth with a root canal can help you avoid needing extractions as well as the cost of replacing the tooth.