Restorative Dentistry – Sterling Heights, MI
Repairing and Restoring Your Smile
Allowing decayed, damaged, and missing teeth to remain untreated will only worsen your oral health and cause problems for your self-esteem. At Forever Young Dentistry, however, we can provide top-of-the-line dental crowns, inlays, onlays, dental bridges, and other customized dental restorations using advanced dental technology for a healthier, complete, and functional smile. Our treatment is minimally invasive to decrease patients' risk and improve prognosis. Contact us to schedule an appointment and let our team repair and restore your smile for a better future with custom restorative dentistry in Sterling Heights, MI.
Why Choose Forever Young Dentistry for Restorative Dentistry?
No-Mess Digital Impression System
Dentist with Two Decades of Experience
One-Visit Restorations for Quicker Results
Tooth-Colored Fillings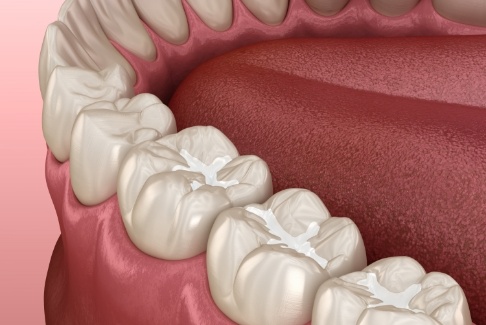 Cavities are a common problem among children and adults. When they occur, tooth pain can often follow. However, with a tooth-colored filling, we can remove the decayed portions of the structure and fill it with a color-matched composite resin. Not only is it less noticeable than a traditional metal filling, but it also allows the tooth to function normally again.
Dental Crowns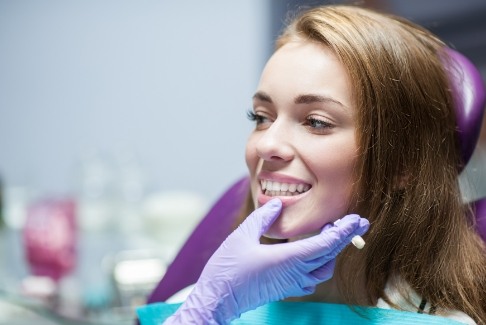 Dental crowns are also commonly referred to as "caps." When a tooth-colored filling won't suffice because the damage or decay is too severe, we can place a customized dental crown over the visible structure. Made of EMAX or zirconia, these restorations offer better protection against harm and future reinfection while also providing greater stability and a beautiful aesthetic. we can complete your smile in just two dental visits.
One-Visit Dental Restorations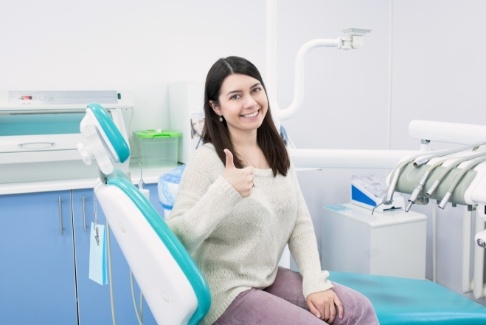 If you are pressed for time and need a customized restoration right away, our dental office offers state-of-the-art, Planmeca Fit System same-day crowns, inlays, onlays, and veneers. Using advanced technology, we can capture a 3D scan of your tooth and send the appropriate specifications to our in-house milling unit that will create your ceramic restoration while you wait. We've been successfully doing so since 2014! The same day you arrive for treatment, you can leave with a complete, fully functional smile.
Inlays & Onlays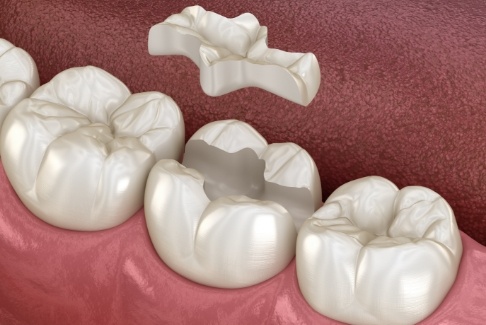 Our team also offers custom-made inlays and onlays, which are restorations designed to fit in the grooves that exist within the cusps of your teeth (inlays) or within the grooves and overlaps the cusps (onlays). Considered a minimally invasive procedure, we can minimize the amount of tooth structure removed, unlike a dental crown, and easily bond the restoration to your tooth for a healthier, stronger smile.
Dental Bridges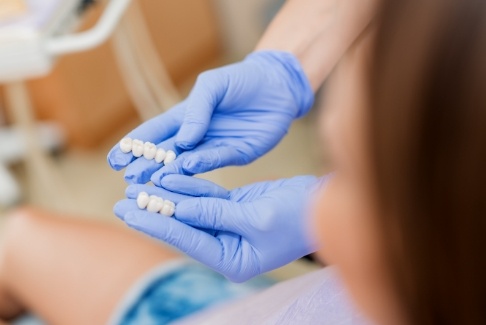 When missing one or multiple consecutive teeth along an arch, we can create a dental bridge to eliminate the gap in your smile. Altering the abutment teeth on either side, he will apply the bridge, anchoring the exterior dental crowns to the healthy teeth while the remaining crowns rest on top of your gums. Dental bridges are known for their effectiveness and functionality, and they can last up to 15 years with regular care.
Learn More About Dental Crowns & Bridges
Dentures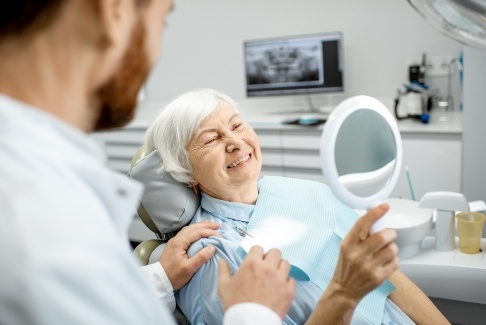 Used for centuries, dentures are one of the most reliable forms of tooth replacement. Here at our dental office, we custom design our dentures using a 3D facial scanner and 3 printer! Our team can create your dentures to look natural and feel comfortable thanks to their gum-colored acrylic base and artificial teeth. Whether they're held in place using metal clasps (partial) or your natural suction (full), you can expect beautiful results. If you prefer a more stable and longer-lasting option, implant dentures are the preferred choice because of their permanence and functionality.