Dental Implants – Sterling Heights, MI
Superior Prosthetics for Missing Teeth
With dental implants at our Sterling Heights, MI dental office, our team can easily replace one, multiple, or an entire arch of teeth. Using advanced dental technology and high-quality materials, we can position your smile for optimal functionality, clearer speech, and the ability to enjoy a better quality of life. If you'd like to learn more about dental implants and the impact they can have on your smile, contact us to schedule a free consultation!
Why Choose Forever Young Dentistry for Dental Implants?
Free Dental Implant Consultation
CT/Cone Beam Scanner & Guided Implant Surgery
Titanium, Ceramic, and Zirconia Implants Available
What are Dental Implants?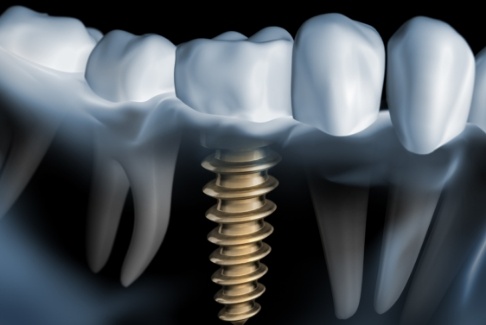 Dental implants are small prosthetics that look similar to tooth roots. When placed within the jawbone, they fuse over time through a process known as osseointegration. They create a solid foundation for a metal abutment and customized dental crown, bridge, or denture, which sits atop the post to complete the root-to-crown structure.
Dental implants can be made from titanium, ceramic, or zirconia, and are known for their stability, functionality, and longevity.
Start-to-Finish Convenience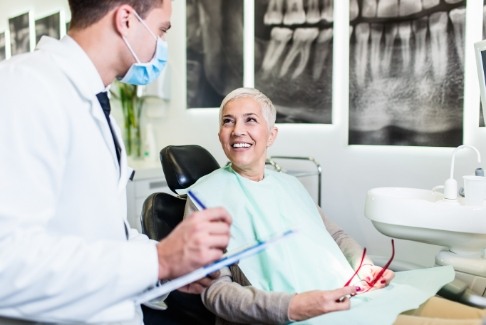 Our team at Family Young Dentistry are pleased to provide the entire dental implant process in-house, so there is no referral needed. While every patient can expect a different experience, there are four steps everyone must take when receiving dental implants:
Initial Dental Implant Consultation – You will meet with the doctor to discuss your candidacy and if you require preliminary treatments.
Dental Implant Surgery – After receiving local anesthesia, we will use a guide to make the placement of your implants much smoother.
Dental Implant Osseointegration/Abutment – The recovery process typically requires 3-6 months while osseointegration occurs. Once you're healed, you will return to receive your metal abutments.
Delivery of Dental Implant Restoration(s) – The final step is to receive your customized dental restoration.
All-on-4 & All-on-X Dental Implants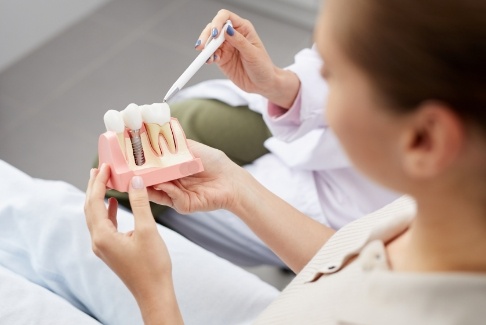 With All-on-4 and All-on-X implants, you can achieve the same great results as regular dental implants but with fewer posts! Even if you've been told you lack the necessary jawbone density, we can use All-on-4 or All-on-X and support a full prosthetic by angling the implants in the bone to create a stronger foundation. In just one day, you can walk in with missing teeth and walk out enjoying a full, complete, healthy smile.
Sinus Lifts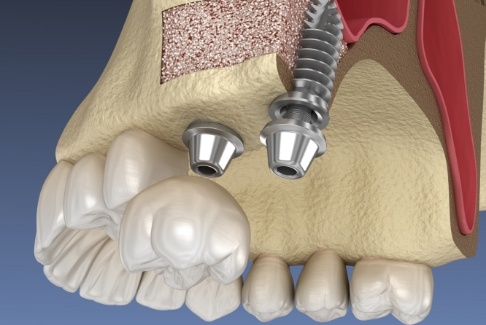 When teeth are missing toward the back of the upper arch, you may need a sinus lift. This outpatient procedure involves lifting the maxillary sinuses and incorporating grafting bone into the area to create an anchor for the implant. Once you've recovered, we will move forward with implant placement.
Bone Grafts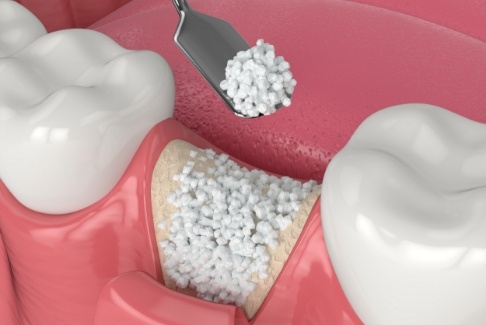 When there is a lack of jawbone in a particular area of your mouth, a bone graft will be necessary. Adding grafting materials from another part of your body or a donor will help to strengthen the area over time, allowing the future implant to fuse with the bone.
Screw-Retained Dental Implants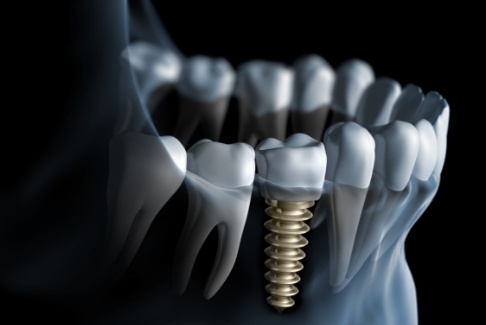 When receiving your customized restoration, we can use screw-retained implants that make it easier to retrieve the crown, bridge, or denture should it need to be removed at any point. And the esthetic materials used to cover the hole prevent others from ever noticing.
Benefits of Dental Implants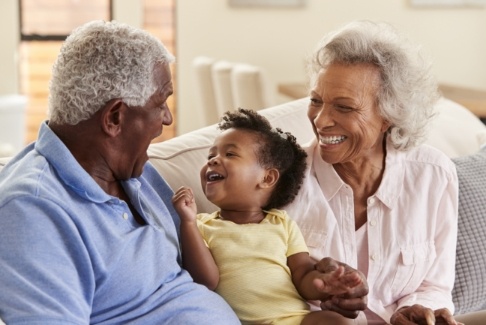 Dental implants are not only considered the gold standard for tooth replacement, but they offer greater benefits than traditional dentures or dental bridges. These can include:
The best long-term prognosis
No increased risk to adjacent teeth
Helps maintain bone strength
Greater jawbone stimulation
A more youthful appearance
Boosted confidence
The ability to eat the foods you love without worrying about your teeth slipping or falling out
Prosthetics that can last 30+ years or even a lifetime with proper care
An easy-to-clean solution that doesn't require soaking