Cosmetic Dentistry – Sterling Heights, MI
Your Dream Smile Awaits
It is believed that a smile is the first thing people notice. Whether you're planning for a job interview or to meet your future in-laws for the first time, you may feel embarrassed by your smile imperfections. Fortunately, our dental team offers unique options for cosmetic dentistry in Sterling Heights, MI to improve and revitalize your appearance. We can even show you the results of your treatment beforehand with our virtual smile design technology! Call to schedule an appointment today.
Why Choose Forever Young Dentistry for Cosmetic Dentistry?
One-Visit Veneers Available
Flexible Financing with CareCredit and Proceed Finance
Virtual Smile Design Used In-House
Veneers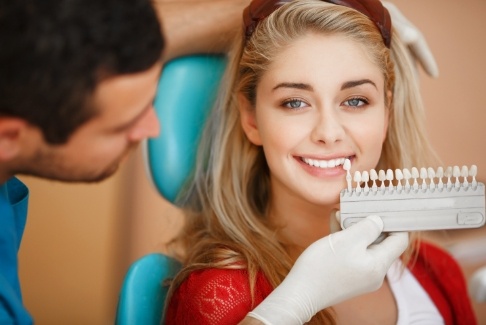 When plagued by chipped, broken, gapped, or discolored teeth, we can use bonded veneers created in-house in one visit or porcelain veneers that require 2-3 appointments. These thin sheaths cover the front surfaces of your teeth to conceal imperfections and completely transform your appearance. Carefully placed to ensure a natural look and feel, you will walk away with a new smile that can last a decade or longer with regular maintenance.
Metal-Free Dental Crowns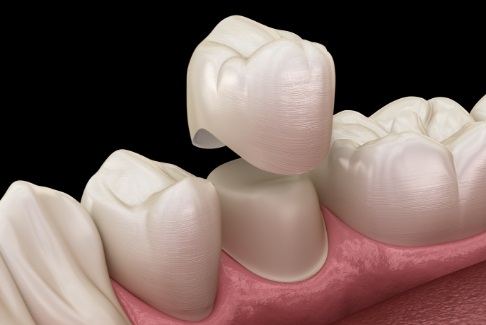 To treat teeth that are damaged or decayed, we can use metal-free crowns made from EMAX, Empress, or composite resin. Designed to blend in with your natural tooth color, you need not worry about others noticing your dental work. Instead, you'll be equipped with a stronger, better protected tooth that looks beautiful and is fully functional, allowing you to resume your day-to-day tasks as normal.
Cosmetic Dental Bonding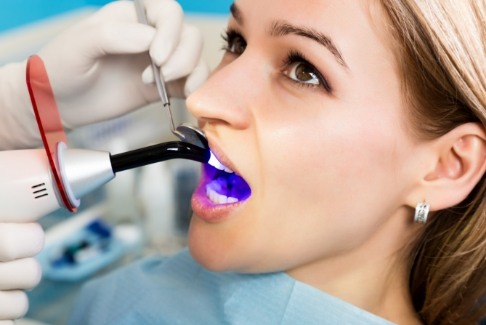 If minor flaws are keeping you away from social gatherings, we can use cosmetic bonding to repair the damage quickly and easily. Similar to veneers, we can conceal all types of imperfections; however, using composite resin that is color-matched to your natural tooth shade, we can apply directly to your tooth enamel, sculpt it in place, and leave you with a new and improved smile in about one hour.
At-Home Teeth Whitening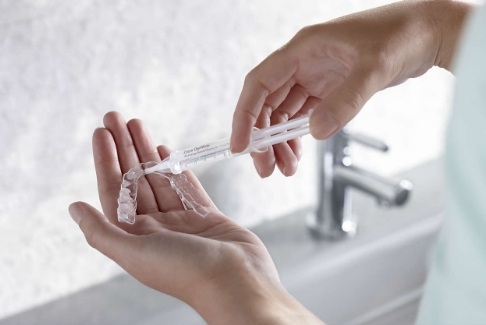 Stains and discoloration can develop for many reasons. Before you go to your local drug store to buy a box of store-bought whitening, consider the benefits of professional at-home teeth whitening. Using the Opalescence system, we can provide you with customized trays and professional gel that eliminates stubborn intrinsic and extrinsic stains. Within two weeks you should see a noticeable difference in the brightness of your smile.
Virtual Smile Design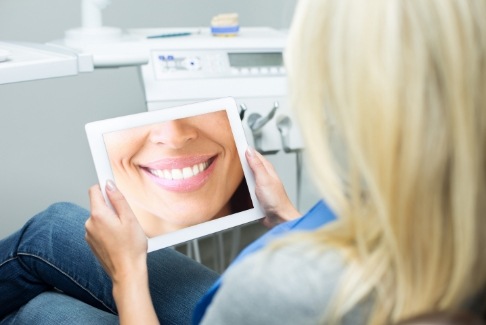 Want to see the results of your cosmetic dental treatment even before you get started? You can with Virtual Smile Design! Our team can take a photo of your smile and upload it to our specialized system. After applying the appropriate treatment to the image, you can see what your new smile will look like. With this advanced technology, you can feel more confident when deciding which cosmetic service to pursue.
Understanding the Cost of Cosmetic Dentistry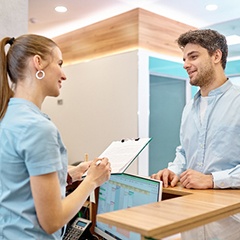 There is so much to consider before committing to a cosmetic dental treatment. Naturally, one of the factors that you need to learn more about is the cost. Rest assured, our Sterling Heights dental team is here to help! In addition to being transparent about the price by giving you an estimate at your consultation, we also will review the financial solutions available, like flexible financing. If you're interested in continuing your research on the topic, then keep reading or get in touch with us to schedule an appointment!
Which Cosmetic Dental Service Is Right for Me?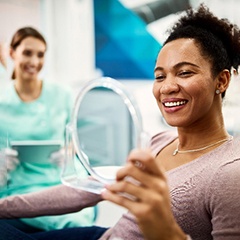 Creating your custom treatment plan starts with learning more about your specific dental needs and smile goals. That way, we can determine which service (or services) will give you the results you desire at the best price. With this in mind, here are a few things to consider about the price of veneers, cosmetic dental bonding, and at-home teeth whitening:
Veneers – Simply put, it's common for patients to be a bit hesitant about veneers because of the higher upfront cost. However, don't let that make your decision – they also can last for upwards of 30 years! Plus, they can fix several common dental flaws at once, including chipped, stained, and misshapen teeth.
Cosmetic Dental Bonding – This smile-enhancing service is one of the most cost-effective. Furthermore, the treatment process is completely painless (you probably won't even need a local anesthetic) and takes just one or two appointments! With proper care, the results can last for several years at a time as well.
At-Home Teeth Whitening – Our teeth whitening treatments blow any store-bought kits out of the water. That's because we use tailored treatments, powerful whitening agents, and custom trays. So, while professional whitening requires more of an investment, it also ensures that your valuable dollars don't go to waste.
Cosmetic Dentistry Can Be an Investment Worth Making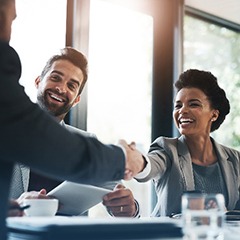 Naturally, cosmetic dentistry can dramatically transform your self-confidence. For some patients, that alone makes the price worth it. However, if you're looking for additional reasons to invest in cosmetic dentistry, there are actually several! To start, extensive research has shown that improving the appearance of your smile can positively impact your career. Plus, patients with beautiful smiles often have better success in the dating world. Last, but certainly not least, many cosmetic dental services also benefit the health and function of your smile.
How to Make Cosmetic Dentistry Affordable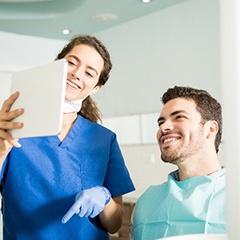 While it's true that dental insurance providers don't typically cover cosmetic dentistry, it's important to remember that there's another option: flexible financing. Our team is happy to welcome CareCredit, which is a third-party financier that's helped millions of patients over the years. To make your treatment plan more affordable, they offer several payment plans that break down the cost into manageable chunks. Even better, qualified patients can enjoy little-to-no interest attached!
Cosmetic Dentistry FAQs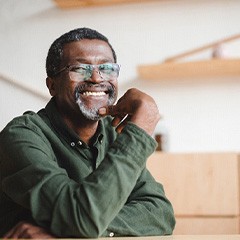 At Forever Young Dentistry, we understand that the decision to invest in your smile can be a big one to make. We want you to feel confident and comfortable moving forward with your treatment or scheduling a consultation, which is why we've answered some of the most common questions that we receive from our patients concerning cosmetic dentistry. If you don't see the information you're looking for, please feel free to give us a call directly.
Is cosmetic dentistry covered by insurance?
Unfortunately, cosmetic dentistry isn't typically covered by dental insurance because the treatments aren't considered necessary in order to manage your oral health. For this reason, with most cosmetic procedures, it's necessary to pay out-of-pocket. However, in certain cases, like with dental crowns and bonding, your dental insurance may cover a portion of the cost if they're deemed necessary to save or maintain the health of a tooth.
How long do cosmetic dental results last?
The lifespan of your cosmetic treatment results depends on what procedure you received and your oral hygiene habits. For example, veneers can last for well over two decades with routine brushing, flossing, and regular visits to your dentist. Other results like dental bonding, typically last an average of five to seven years, and teeth whitening around six months to a year.
Do cosmetic dental treatments hurt?
Cosmetic dentists do everything they can to provide patients with comfortable experiences in the treatment chair. However, the discomfort you may experience after your procedure will depend on what work you're having done. If you're uncomfortable at any point during your treatment, your dentist can apply a local anesthetic to numb the area or may even offer sedation like nitrous oxide to ease your nerves and help you feel more relaxed. Rarely if ever does a patient experience pain during a procedure, because we do everything in our power to make sure that's not the case.
Is cosmetic dentistry worth it?
The answer to this question really depends on you! If you've been ruminating on getting cosmetic dentistry in Sterling Heights for years and are fixated on dental damage and discoloration that impacts your smile, you'll likely find the investment in teeth whitening or veneers well worth it. However, if you don't feel addressing certain aesthetic imperfections is worth undergoing a treatment, you may not feel cosmetic dentistry is worth it for you.