Dental Crowns & Bridges – Sterling Heights, MI
Repairing Damage and Decay
At Forever Young Dentistry, we want nothing but the best for our dental patients because we believe everyone deserves to have a healthy, proud smile. When decay and damage interfere with your teeth, it can often lead to painful toothaches and worsening conditions. However, with customized dental crowns and bridges from our Sterling Heights, MI dentist, our dental team can restore your appearance and your oral health in no time at all. Call our dental office to schedule an appointment today.
Why Choose Forever Young Dentistry for Dental Crowns & Bridges?
Dentist with 20+ Years of Experience & Training
Same-Day Dental Crowns for Quicker Results
Personable, Compassionate Dental Team
Same-Day Dental Crowns With The Planmeca Fit System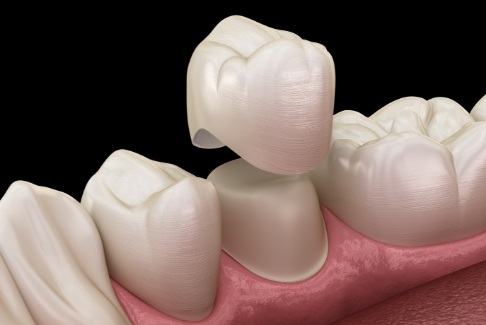 To provide our patients with the best dental crowns and bridges, we incorporate superior restorative dentistry technology. For situations that call for it, we do offer traditional dental crowns; however, we also provide a more sophisticated option.
By investing in the Planmeca Fit same-day crown system, we can help you see your new, functional, confident smile! In just one appointment, we will place the tooth-colored crown to protect the damaged or decayed structure that exists underneath.
Dental Bridges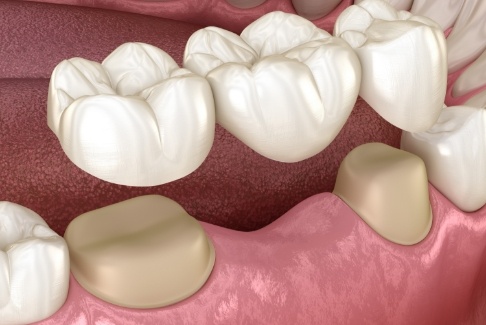 It is never a good idea to leave large gaps in your smile that are created by the loss of teeth. If you leave missing teeth unreplaced, you can experience a lackluster appearance, as well as oral health that can be affected by bone and gum loss. However, with a dental bridge, we can literally bridge the gap left by lost teeth and give your smile the look it's been lacking.